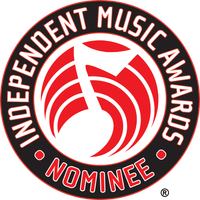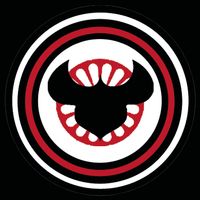 The Dolomites
are Among 400 Of The Year's Most Exceptional Artists & Releases Nominated In
The 14th Independent Music Awards
March 26, 2015
-
The Global Music entity, the Dolomites who are based in Mexico, Japan, and the USA
were named by Music Resource Group (MRG) as a Nominee of The 14th Independent Music Awards (The IMAs), the influential awards program for independent artists and releases. Independent Music Awards nominations in more than 80 Album, Song, EP, Music Producer, Music Video and Design categories were announced for self-released and independent label artists from Australia, Belgium, Brazil, China, Croatia, Czech Republic, Canada, Colombia, England, Finland, France, Germany, Iceland, India, Israel, Japan, Latvia, Mali, Norway, Peru, Portugal, Russia, Scotland, South Africa, South Korea, Spain, Taiwan, United States and Tibet. 
The eclectic mix of established and rising talent nominated in The 14th IMAs were culled from thousands of submissions that were released during the program's eligibility period, between June, 2013 thru December 2014. Nominated along with
The Dolomites
are a diverse group of recording artists including
Garland Jeffreys, Bent Knee, Oran Etkin, Dawn Landes, Antigone Rising, Flaco Jiménez & Max Baca, Buddy Mondlock, Edie Carey & Sarah Sample, Asylum Street Spankers, Alexandre Désilets, Dead Obies, Sleepy Man, Dawn Landes, Highasakite, The Amigos, Team Me, Rachael Sage, Pompeya, Eden Brent, Pascuala Ilabaca y Fauna, Radio Radio and Elizabeth Mitchell
and others.
Winners will be determined by a panel of influential artist and industry judges including Sharon Jones, Raul Midón, Amanda Palmer, Lunice, Suzanne Vega, Meshell Ndegeocello, Kenny Wayne Shepherd, Jane Monheit, Arturo Sandoval, Melissa Auf der Maur, Shelby Lynne, "Weird Al" Yankovic, Lila Downs, Chris Wood & Oliver Wood (The Wood Brothers), Judy Collins, Bernie Worrell, Dennis Diken (The Smithereens), Adam Agee (Stellar Kart), Nathan Currin (Family Force 5), Deon Rexroat (Anberlin), Jonathan Steingard (Hawk Nelson), Terry McBride, (Nettwerk Music Group), Bob Ludwig (Gateway Mastering), Anthony DeCurtis (Rolling Stone), Benji Rogers (PledgeMusic), as well as numerous talent buyers from high profile showcase platforms and performance venues throughout the world.  
Fans Choose Best Music, Video & Designs at IMA Vox Pop Poll
In addition to the Winners selected by the Artist & Industry judges, music fans from around the world have until
Friday, July 31, 2015
to vote for their favorite Nominees at
The Vox Pop Jukebox
, the fan-determined portion of The IMAs.
Voting Link - http://www.independentmusicawards.com/imanominee/14th/Design
IMA Winners will be promoted to more than 1 Billion music fans via online & broadcast promotions, performance and distribution opportunities. Details and complete list of Nominees and Judges available at:
www.TheIndependentMusicAwards.com